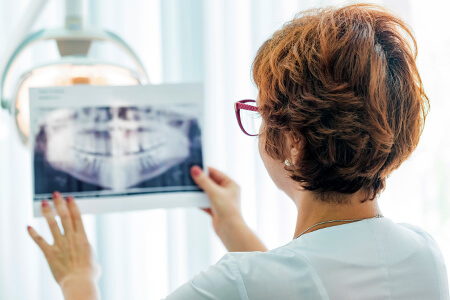 Endodontists
Your teeth are designed to last a lifetime. Unfortunately, they are not invincible. When teeth become too damaged or diseased, they need interventional treatment to avoid death. When it comes to saving a tooth, an endodontist is your most trusted source. Endodontists, also called "specialists in saving teeth," are dentists who have undergone two to three additional years of training beyond dental school. Their advanced knowledge and skillset allow them to accurately diagnose tooth pain and successfully perform root canals and other procedures that can revive a damaged, diseased or dying tooth.
Since less than three percent of dentists are endodontists, it can be a daunting task to locate these dental specialists near you and determine which one is most equipped to handle your concerns. Find Local can save you valued time and energy in your search. After all, time is of the essence when it comes to saving your tooth and bringing you out of pain. Our Find Local Dentists directory offers easy access to top endodontists in your geographical area, as well as complete profiles of their practices and links to reviews from actual patients.
Find Top Patient-Rated Endodontists
How other patients rate a dental provider is often an important indicator of how well you can trust them for your own care. That's why Find Local has designed our directories to include direct links to multiple outside sources that others have used to give endodontists a top rating. Through our online pages, we want to make it easy to gather the information you need on the top patient-rated dental specialists around you. It brings extra comfort and peace of mind knowing your provider earned a top rating on a site that isn't controlled by the practice.
Easy Access to Reviews about Endodontists
By using our directory, it only takes seconds to find reviews that other patients have left for a specific provider you are considering. These ratings and patient feedback are left on some of the most trusted review sources on the internet, including Google, Facebook, Yelp, Yellow Pages and more. Reading what other patients say about your endodontist before your appointment can be just what you need to feel more confident in the dental chair.
Who you choose to care for your smile is not a decision to take lightly. If you are suffering pain from an infected or badly damaged tooth, your selection can be even more crucial. Find Local makes it easy to quickly shortlist potential endodontists by reading their profiles and learning how other patients reviewed them. For providers you are impressed with, you'll discover a direct link to contact their office for scheduling availability. Everything you need is just a few clicks away with Find Local Dentists.