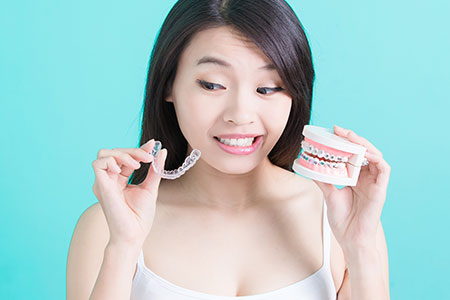 Orthodontists
Straight teeth offer more than just aesthetic benefits. When teeth are aligned correctly, they can support your oral health as well as make chewing and speaking more comfortable. Today, there are numerous treatment options in orthodontics, and even more dental offices that provide these smile straightening services.
Which provider is best for you?
At Find Local Dentists, we understand the importance of choosing the most qualified and well-suited orthodontist for yourself or your child. That's why we've created an online directory that offers easy access to all the tools you need to make an informed decision. You can filter your search by geographical location, dental specialty or a certain procedure. Either way, you can expect instant results of potential orthodontists and eliminate the stress of the selection process. In one place, Find Local provides valued profiles for each orthodontist as well as direct links to practice websites and outside review sources where actual patients have left their feedback. Whether you need an orthodontist who can provide Invisalign Teen for your daughter or one that accepts your insurance plan, Find Local Dentists makes it simple to find exactly what you are looking for.
Find Top Patient-Rated Orthodontists Near You
You can find top patient-rated orthodontists using our trusted Find Local Dentists directory. All ratings are from real patients who have had real experiences with the orthodontist. These ratings can be especially influential if you are compiling a shortlist of potential candidates. Plus, it gives you an unbiased opinion on what others think of the provider and helps you feel more confident in your decision.
Whether for a teen or an adult, orthodontics typically requires a notable investment and commitment time in treatment. You shouldn't feel misguided or unsure of the orthodontist you choose for your smile. Find Local Dentists goes above and beyond to help you easily access orthodontists based on qualifications, experience, the methods and techniques that they use and how they connect on a personal level with their patients. It's all right here, just a few clicks away.
Easy Access to Reviews about Orthodontists
What other patients say about their orthodontist can often make or break your personal decision to become a patient yourself. At Find Local, we provide direct links to some of the most popular and trusted review sources, such as Facebook, Google, Yelp and more. The perk of patient reviews is that they are written by real people using language that is simple and easy to understand. Plus, patients often have nothing to lose by offering their feedback, except to help others make a better decision.
While the orthodontist you decide make an appointment with is ultimately up to you, we are here to provide all the information and tools you need to make the best choice. You deserve to feel confident in your smile straightening process, right from the beginning.