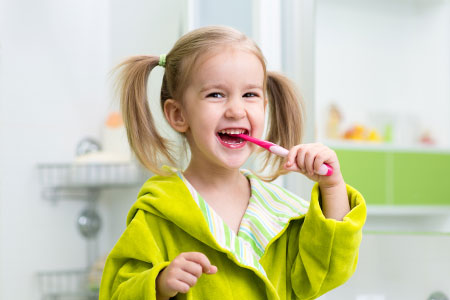 Pediatric Dentists
Finding the right dentist for your child is important. A good pediatric dentist is one your child enjoys going to, and one that you can trust as a parent. If you have a child that is anxious or fearful about dentistry, you may want a dentist that focuses on patient comfort and takes extra measures to make dental visits fun.
While there are many general dentists that provide dental care for kids, a pediatric dentist holds specialized training in treating young smiles. A pediatric dentist is also more likely to have an office environment designed for kids, which may include family-friendly amenities in the waiting room and special prizes or toys after each visit.
As a parent, we know you don't have extra hours in your day to search the Internet on your own and filter through potential pediatric dentists. That's why we created our Find Local Dentists directory. In just one convenient place, you can search for qualified and reputable pediatric dentists near your specific geographical area. You'll find an easy-to-navigate directory that includes everything you need to make an informed decision, including provider profiles, links to the practice website, contact information and countless reviews from actual patients.
Find Top Patient-Rated Pediatric Dentists Near You
Our Find Local directory includes pediatric dentists from across the nation who have earned the trust and favor of other parents just like you. We understand that while you may find a pediatric dentist that looks good on paper, learning what others say about the practice can provide the most valuable insight. Our directory features pediatric dentists who have been highly rated by their patients. If you don't want to settle for a dentist who has earned less than five stars, you don't have to. In just a few easy clicks, you can narrow down a list of providers that you can trust for your child's growing smile.
Easy Access to Reviews about Pediatric Dentists
It can take hours to sift through the Internet to find trusted patient reviews about a dental provider you are considering. However, Find Local simplifies the process for you. In our directory of pediatric dentists, we've included direct links to multiple outside review sources such as Facebook, Google, Yelp, Yellow Pages and more. Here, you can read real reviews from real patients, which goes a long way when deciding whether you'd like the same experience for your child. It's okay to be cautious or even skeptical when it comes to choosing a dentist for your child, so take someone else's word for it. Parents love our directory's easy access to credible reviews!