Everything You Need to Know About Mini Dental Implants
Published on: July 4, 2021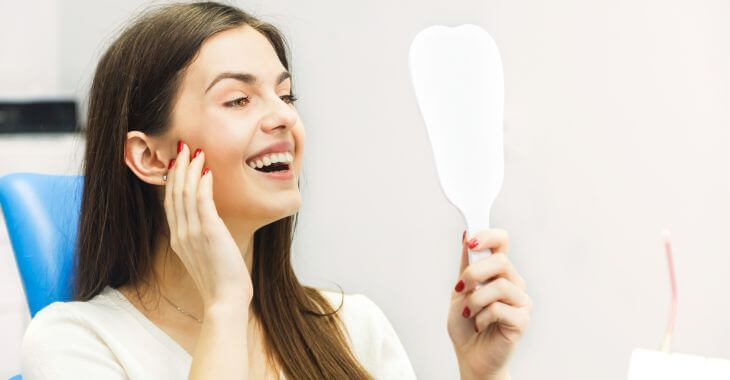 Dental implants are considered the superior option for tooth restoration. Unlike removeable dentures or dental bridges, dental implants attach to the jawbone like a natural tooth root for a lasting, durable restoration. Unfortunately, not everyone is a good candidate for traditional dental implants, and the procedure can be invasive and expensive. An alternative is mini dental implants, a less invasive and cost-effective option for tooth restorations. Here is everything you need to know about mini dental implants for smile restorations.
Conventional dental implants are made from a titanium post that is inserted into the jawbone with an abutment that is attached to the exterior end of the post. These dental implants are usually about 4mm in width and require a sizeable incision in the gum and hole in the jawbone to install. It can take up to six months for the implant to anchor to the jawbone before a permanent tooth restoration like a crown or denture can be attached to the abutment. Mini implants offer a quicker and less invasive option with many of the same benefits.
What Are Mini Implants?
The main differences between the mini dental implants and full-size implants are the installation and recovery time. The mini implants are smaller in size – they range from 1.8-3mm in width or diameter. This means they require a much smaller incision in the gums and hole in the jawbone to accommodate the implants. Mini dental implants can be installed in about 90 minutes in most cases, and there is much less damage to the bone and tissue. For the patient, this means less time, pain and recovery from the procedure.
Mini implants can be used for the same types of dental restorations as traditional implants. The abutment of the mini implant can be attached to a dental crown for a single tooth replacement or to a denture or dental bridge to hold the prosthetics in place. There are several varieties of mini implants – some have the post and abutment combined in one piece, others have a removeable abutment similar to the traditional dental implant structure. Single-piece minis are less expensive, but with the 2-piece minis, abutments can be removed if needed.

Benefits of Mini Dental Implants
There are a few reasons that patients may want to choose mini implants over traditional dental implants. These smaller implants are a newer version of dental restoration, but they are gaining popularity due to their benefits. Here are some of the reasons to consider mini dental implants for your dental restoration procedure to replace missing teeth.
Low Bone Density

One of the main benefits of mini implants is they require less bone to hold them in place than larger dental implants. Patients who are not good candidates due to lost bone in the jaw or those with diabetes can still be candidates for mini dental implants.

Quicker Recovery

Most patients recover from mini implant installation in a few days. This is a much shorter and less invasive oral surgery and there is less damage to the oral tissues. Most patients have very little pain or discomfort with their procedure.

Immediate Dental Restoration

Unlike traditional implants, permanent prosthetics like dentures or crowns can be attached to mini implants the same day as the post installation. Patients will walk out of their dentist's office with their new teeth in place, not just a temporary prosthetic.

Less Expensive

Mini implants are usually much less expensive than traditional dental implants, often a fraction of the cost. This can make these tooth restorations more affordable for many patients wanting to replace one or more missing teeth, especially those paying for their tooth replacement out-of-pocket.
While there are many benefits that come with mini implants, there are still medical restrictions for these dental restorations. They may not be recommended for smokers or those with certain medical conditions that may interfere with the healing process. Your dentist can perform an exam and medical history evaluation to determine whether you are a good candidate for this innovative dental restoration option.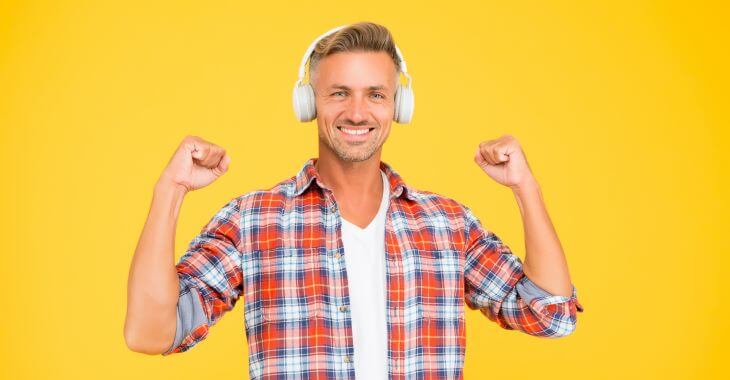 How Long Do Mini Dental Implants Last?
The exact lifespan of mini dental implants is not known, but with good oral hygiene and routine dental care, they may last decades. Mini implants with the removeable abutment may last longer, as the abutment is usually the first component to show wear and tear; the removeable abutment can be replaced, if needed, without removing the surgical implant.
Now you know the basics about mini dental implants and some of their benefits. If you have missing teeth and want a permanent solution for dental restorations, mini implants may be right for you. They offer a faster, less expensive option for replacing one or more teeth. Contact your local dentist who offers mini dental implants to find out if you are a good candidate for a mini implant dental restoration.
Was this article helpful?
The information provided on this website, including text, graphics, images, and other materials, is intended solely for informational purposes and should not be used as a substitute for professional medical advice, diagnosis, or treatment.