How Smile Makeovers Can Boost Your Overall Confidence
Published on: November 19, 2021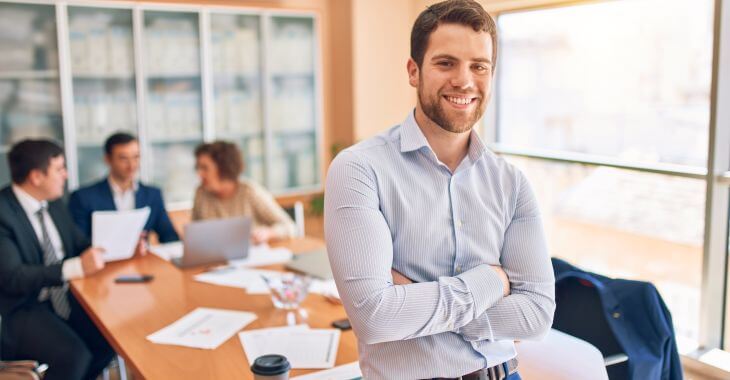 Are you embarrassed by the way your teeth look when you smile? Imperfections such as chips, stains and misshapen teeth can negatively affect your personal and professional life. By improving your smile, you can boost your overall confidence. Cosmetic dentistry procedures in a smile makeover can correct a variety of imperfections to improve your appearance and self-esteem. Here is everything you need to know on how smile makeovers can boost your self-confidence.
Benefits of a Beautiful Smile
A beautiful smile created through smile makeovers can help you in a variety of ways. When you have self-confidence in your smile, it can boost your overall mood and make you look younger. People with healthy smiles are seen as more trustworthy; a beautiful smile can help you maintain better relationships with family and friends. A beautiful smile through cosmetic dentistry can impact you professionally with more opportunities for promotions and raises. Individuals who smile while working can have greater productivity and energy levels.
Social situations are no longer a source of embarrassment because of your smile with the help of cosmetic dentistry. This can be especially important for teenagers who are concerned about the opinions of their peers at school. Many children and teenagers may isolate from others and could face bullying because of teeth issues. According to research, individuals who smile more tend to live longer and happier lives.

What Is Corrected by Cosmetic Dentistry?
Smile makeovers involve a combination of customized cosmetic dentistry procedures according to the individual's needs. These procedures can correct a wide range of cosmetic dentistry issues. Depending on the cosmetic dentistry issues you face, it may take several procedures over a few months in order to achieve your aesthetic goals.
Treatments can include composite bonding, dental veneers or teeth whitening to fix stains, chips and spaces between teeth. Dental implants and dentures can replace lost teeth to help you restore your self-confidence. If you have crooked or misaligned teeth, you may want to consider a noninvasive cosmetic dentistry therapy like Invisalign® as part of your smile makeover.
Maintaining the Results of Your Smile Makeover
Once the treatments in your smile makeover are complete, there are things you can do to keep your fabulous smile and boost in self-confidence. Follow a regular dental hygiene routine at home every day by brushing and flossing your teeth and using mouthwash. Your dentist can recommend a home tooth whitening kit to help keep your teeth sparkling. Make sure to schedule a comprehensive oral checkup and professional cleanings twice a year. During these appointments, the dentist will examine your teeth to check for symptoms of decay or periodontal diseases to help maintain the results of your smile makeover.
Conditions That Can Delay Smile Makeovers
Smile makeovers focus on the aesthetic improvement of your smile to boost your self-confidence rather than its overall health. If you are suffering from certain oral health conditions, these issues will need to be resolved before a smile makeover can begin. These oral health conditions include chronic teeth grinding, untreated decay, severe misalignment and periodontal disease. Before a smile makeover begins, the dentist will perform a comprehensive exam with X-rays to identify any issues that need to be addressed.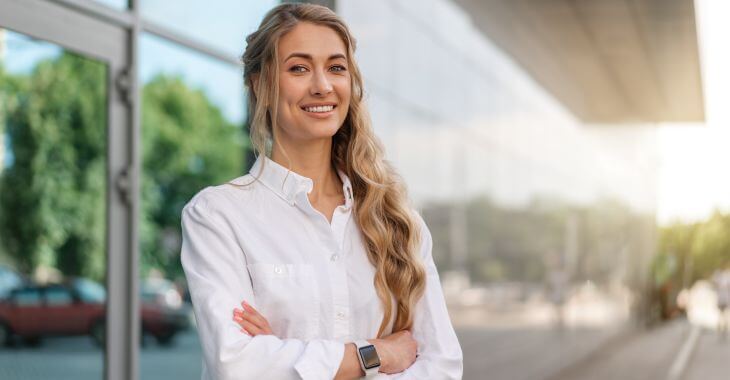 Boost Your Self-Confidence with a Smile Makeover
A beautiful smile can boost your overall self-confidence and happiness in life. Avalon Dental Group provides a comprehensive range of cosmetic dentistry treatments for the entire family. Enhancing your oral health helps you maintain a healthy lifestyle so you can be at your best every single day. During a consultation, you can discover the best treatment options to achieve the flawless smile of your dreams. Call to schedule an appointment for your smile makeover today.
Was this article helpful?
The information provided on this website, including text, graphics, images, and other materials, is intended solely for informational purposes and should not be used as a substitute for professional medical advice, diagnosis, or treatment.