What Are the Pros and Cons of Veneers?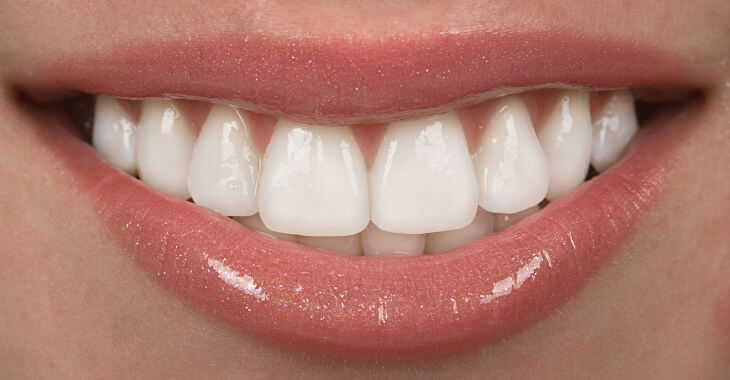 Do you want a smile makeover? If you have stained teeth, gaps, crooked teeth or other dental flaws, you may be embarrassed of your smile. It can take years to correct all cosmetic issues with your smile if you need braces and other dental work. A quicker way to get the smile you desire is with porcelain veneers. In just one or two visits to your cosmetic dentist, you can have a gorgeous new smile. If you are curious about the pros and cons of porcelain veneers, here is what you need to know about this cosmetic dental treatment.
What Are Porcelain Veneers?
Porcelain veneers are a cosmetic dental treatment that changes the appearance of your smile. Unlike most cosmetic treatments, veneers do not change your teeth, but instead hide them. Porcelain veneers are made from thin shells of porcelain that are shaped to fit over the front of the teeth. They hide flaws and portray a new smile without the need to fix dental cosmetic problems. But there are pros and cons of veneers which should be weighed before deciding to undergo this type of smile makeover.
Pros of Porcelain Veneers
The immediate benefit of veneers is a gorgeous smile. An experienced cosmetic dentist can design a new smile that will look beautiful and accentuate your appearance. Some of the pros or advantages of choosing porcelain veneers to improve your smile include the following:
Bright, White Smile

Porcelain veneers can give you the whitest smile without needing to constantly apply strips or whitening trays to your teeth. Not only are they white when they are first applied to your teeth, they stay whiter than tooth
enamel. Porcelain does not stain as easily as enamel, giving you a smile that stays bright for years to come.

Fast Results

Porcelain veneers can be applied in one visit, but it can take a few weeks for the dentist to get the veneers from a dental lab. Some dentists may have a 3D printer in-house and can make veneers the same day. Regardless, with a veneer smile makeover, your new smile can be in place within two visits to your dentist. If you have a big event in the near future like a wedding or reunion, you can have a new smile in time to look your best.

Less Time at the Dentist

Fixing multiple dental flaws can take time – braces, fillings, dental bonding and other treatments to fix your smile can require months and even years of dental work. Veneers will only take a few hours to complete from the design and prep work to bonding the veneers to your teeth.

Lasting Results

Many cosmetic dental treatments may not last long – teeth whitening needs to be constantly updated to keep your smile white. Veneers can last up to 10 years or more, giving you a new smile that can last for a decade or longer.
Cons of Veneers
When looking at the pros and cons of porcelain veneers, it is important to consider both sides. There are plenty of pros that come with veneers, but they are not the right choice for everyone. Here are some of the cons of choosing veneers to change the appearance of your smile.
Loss of Enamel

One of the biggest considerations when discussing porcelain veneers is the loss of enamel. To place porcelain veneers on your teeth, a small amount of enamel is removed. While this is only a thin layer, it can be an issue for people with limited enamel. Some people with veneers can have increased tooth sensitivity due to reduction of enamel on their teeth. This is something to discuss with your dentist before you decide to undergo a veneer smile makeover.

Cost

The cost of veneers can be steep if you are getting veneers for your entire smile. While it can be less expensive than all the dental work that would be needed to create the same results, it is a sizable investment that will need to be repeated every 10 years or so to maintain the results.

Not a Fix for Dental Problems

While porcelain veneers look beautiful, they do not fix any of the problems with your teeth. The gaps, uneven teeth and stains all still exist behind the façade of veneers. If these are causing oral health issues, it is still important to have the dental work completed to protect your teeth and gums.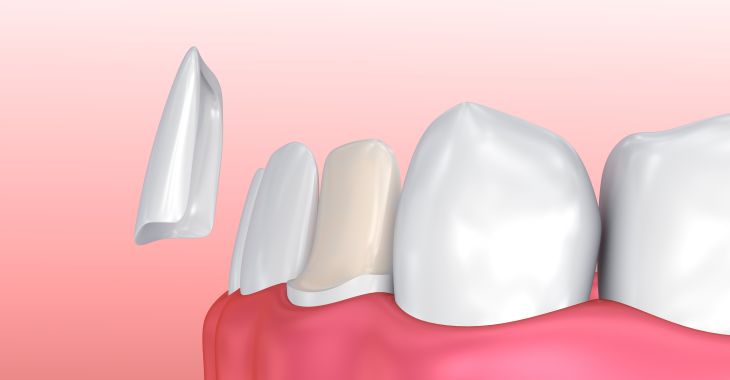 Now that you know the pros and cons of veneers, you can make an informed decision and know what to ask your dentist when you discuss veneers. For many people, porcelain veneers can help them feel more attractive and confident, making this treatment a great choice. Others may be better off with different dental treatments to improve their smile. Talk to your cosmetic dentist to determine whether veneers are right for you.
Was this article helpful?
The information provided on this website, including text, graphics, images, and other materials, is intended solely for informational purposes and should not be used as a substitute for professional medical advice, diagnosis, or treatment.