What You Need to Know About Titanium Dental Implants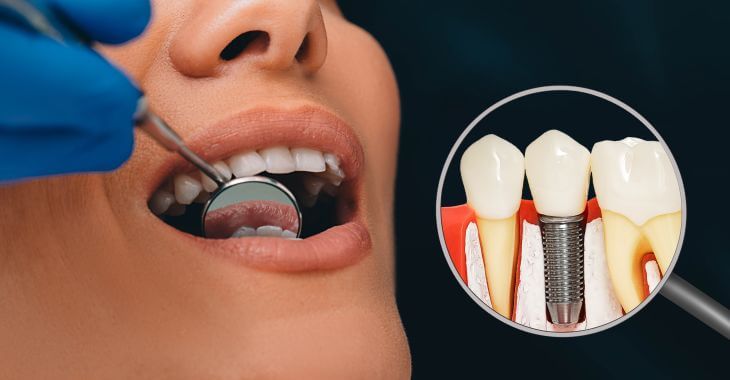 If you lose a tooth or you are missing several teeth, you may be wondering about dental implants for restoring your teeth. Titanium dental implants are considered the premium option in tooth restoration, but you may wonder if this is the right option for you. Are titanium dental implants safe? How long do they last? Are they comfortable? Here is what you need to know about titanium implants and whether they are the right option for you.
How Do Titanium Dental Implants Work?
Dental implants are designed to be permanent tooth restorations. Unlike dentures that need adhesives to hold them in place, or bridges that are attached to other teeth, titanium implants are secured in the jawbone. The post of the implant is made from titanium alloys, which is one of the strongest form of metals for medical use. The implant is screw-shaped and made to adhere to the bone to create a strong anchor for tooth restorations.
Titanium dental implants can be used in a variety of ways to restore missing teeth. Single tooth restorations with dental implants use an abutment on top of the titanium post that is bonded to a dental crown. Implants can also secure bridges and dentures in place with removeable or permanent fixtures. One of the most popular options in full mouth restorations are implant-supported dentures that use implants to secure dentures in place with no adhesives or removing the dentures for cleaning required.
Are Titanium Dental Implants Safe?
The first question most people ask about dental implants are whether they are safe. Dental implants made from titanium alloys – this means the implants contain zinc, copper, nickel and lead that create the durable implant. Titanium alloys are used in many medical implants because they are biocompatible for most people. However, if you have an allergy or sensitivity to any of the metals in titanium implants, it may not be safe for you.
Titanium dental implants have a very high success rate – over 95% – making them a reliable option for replacing lost teeth. Dental implants have been used for over 50 years and continue to improve with new innovations in dentistry. But are titanium dental implants safe for everyone? There are possibilities of corrosion and reactions to other metals that can be a concern for some people. Overall, titanium implants are safe, but everyone should discuss the possible complications with their dentist before receiving a dental implant.

Benefits of Titanium Implants
There are many benefits to titanium dental implants that are appealing to many people with missing teeth. First and foremost, the dental implant is a permanent anchor that secures restorations in place. Whether you are replacing one tooth with an implant or securing dentures in place, the implant allows for more chewing strength and stability for the dental prosthesis. Dentures can snap onto an implant device or be completely supported by implants, like the All-on-4 denture implants.
Another benefit of titanium dental implants is the bone growth stimulation. When teeth are lost, it is common for bone loss to occur once the tooth roots are gone. Dentures do not stimulate new bone growth, which can allow the jawbone to deteriorate. This can affect the facial structure; the jaw can shrink, and the face may appear older over time.
With titanium implants, the surgical procedure stimulates bone growth. The bone grows around the implant and the pressure of the implant continues to stimulate the bone like a natural tooth root. This can result in improved bone density in the jaw, retaining the facial structure for a more youthful appearance. Not only do the implants provide a beautiful dental restoration and smile, but they can improve the overall facial appearance by stimulating the jawbone.
Alternatives to Titanium Dental Implants
Not everyone can use titanium implants – those with certain metal allergies or sensitivities may not be good candidates. There are other types of dental implants that can be used in the same manner, but are made from other materials besides titanium. One of the most popular are zirconium implants, which are made from a biocompatible ceramic material. While not as strong as titanium, zirconium dental implants are metal-free and have shown to be safe and effective. However, they do not yet have the proven longevity of titanium implants.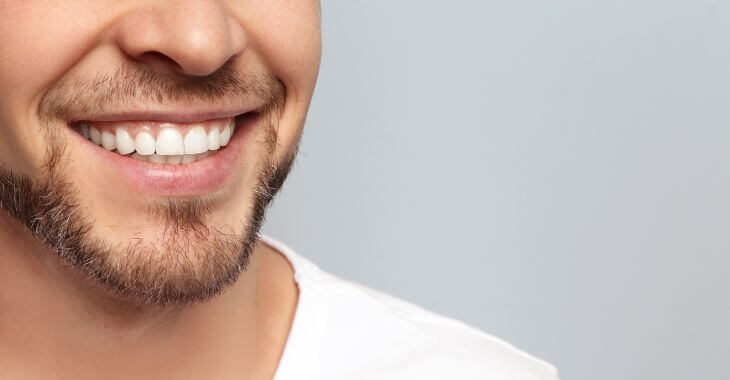 If you have missing teeth, dental implants can be an excellent choice for restoring your smile. Titanium dental implants have been time-tested for durability and safe use for most people needing dental restorations, but they may not be right for everyone. To learn more about titanium implants and if they are a safe option for you, talk to your local dentist who offers dental implants. You may be a great candidate for titanium dental implants to restore your smile.
Was this article helpful?
The information provided on this website, including text, graphics, images, and other materials, is intended solely for informational purposes and should not be used as a substitute for professional medical advice, diagnosis, or treatment.