When Can You Eat After a Filling?
Published on: April 11, 2021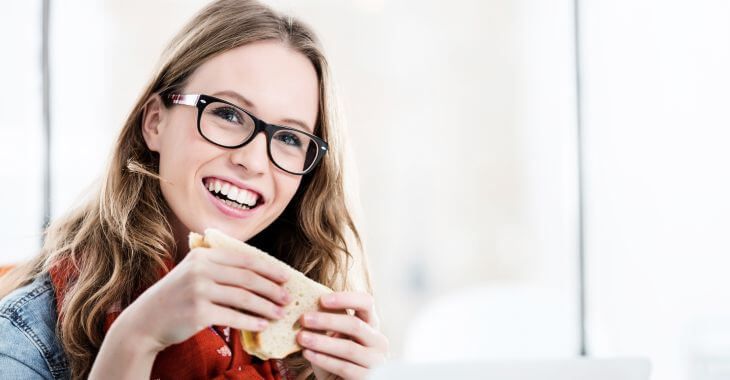 Dental fillings are the most common procedure for replacing lost tooth material from decay or damage. Tooth-colored composite fillings are the most popular for restoring teeth, but metal or amalgam fillings are also still used. In most cases, a dental filling procedure can be performed in a single visit and little to no downtime is needed after this dental treatment. If you need a cavity filled or a tooth crack repaired, you may wonder when can you eat after a filling. Here is what you need to know about eating after a dental filling procedure.
During a dental filling procedure, composite resin or amalgam are used to replace missing tooth material. The most common use for fillings is to replace removed tooth decay, or a cavity. The filling material is cured or hardened, then polished to provide a smooth surface. The procedure is not painful, as the tooth is numbed with a local anesthetic before the treatment. Once the filling is complete, you can resume most normal activities; the tooth may be slightly sore after the anesthesia wears off, but it should not be painful.
How Long After a Filling Can You Eat?
When can you eat after a filling? That depends on several different factors. Not all dental fillings are the same, nor are the procedures, patients and techniques. In some cases, it may only be a few hours before you can eat some foods, while other fillings may require you wait at least a day to use the affected tooth. Here are some of the factors that can impact how long after a filling you can eat.
Anesthetic

Most patients will receive a local anesthetic injection to numb the tooth before their dental filling treatment. This will numb the tooth, but also the tissues around the tooth. To avoid biting the numbed tongue or cheek, your dentist will likely recommend not eating anything until the anesthesia wears off. You could easily bite and tear soft oral tissue and not feel the injury until the numbing agent wears off.

Type of Filling

Amalgam or silver fillings take longer to harden or cure. It can take about a day for the filling to completely harden, so your dentist will likely recommend not chewing anything on that side of the mouth and to avoid chewy or hard foods. Composite or tooth-colored fillings are cured right at the dentist's office. They will be hardened when you leave and can tolerate chewing quicker than metal fillings. However, follow your dentist's advice on how soon to eat after your procedure.

Size of Filling

Some cavities are very small and so are the fillings; most people will be able to eat within a day after small fillings. Other fillings may be quite large, especially on back molars, and can replace a significant portion of tooth material. A larger filling, especially amalgam, may need more time to harden or heal before it can be used for chewing.

Discomfort

Most fillings do not cause pain, but they can cause some discomfort for a day or more after the treatment. The gums may be tender, or the tooth could be sensitive to hot or cold for several days after a filling. Your bite may also be slightly different after your filling. These minimal discomfort issues could impact how soon and what you can eat after a filling.
What Can You Eat After a Filling?
It is best to take it slow and carefully choose the foods you eat after a filling. Once the numbness wears off, you should be able to eat some foods. It is best to avoid using the affected tooth for at least a day, even with a composite filling. It may be sore or sensitive, so give it time to heal. Here are some tips on what you can eat after a filling and how to prevent damaging the tooth.
Choose softer foods. Tender foods liked cooked vegetables, pasta, deli/canned meat, fish and soft fruits are perfect choices for the 24-hours after your filling procedure.
Avoid hard, chewy or sticky foods. You do not want to chew foods that could stick to your filling or anything hard that can damage your filling. Nuts, tough meat, fibrous produce, hard candies or caramel should be avoided.
Eat slowly and take small bites. Be careful eating during the first few meals after your filling. Take small bites and chew slowly to avoid accidentally damaging your healing tooth.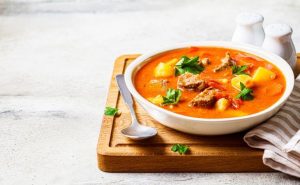 How long after a filling can you eat? For most people, it is within 24 hours, but listen to your dentist's advice on post-procedure care to avoid damaging your tooth or filling. If you let it heal properly by avoiding to much chewing after the treatment, fillings can last for decades and will allow your tooth to function normally.
Was this article helpful?
The information provided on this website, including text, graphics, images, and other materials, is intended solely for informational purposes and should not be used as a substitute for professional medical advice, diagnosis, or treatment.