Does Dental Insurance Cover Veneers?
Published on: September 12, 2021 (Last modified on: May 12, 2023)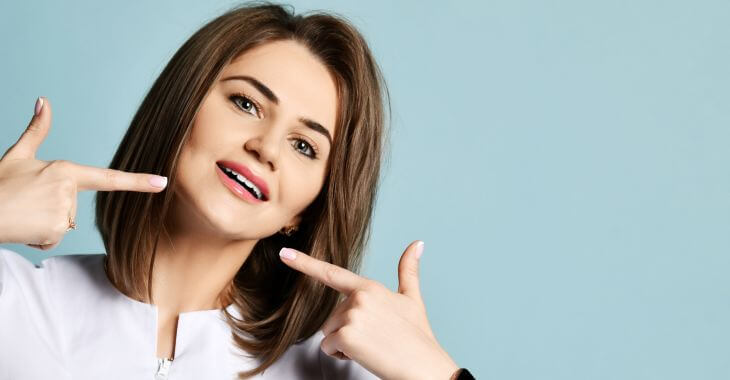 Do you have crooked teeth, gaps or other dental flaws you want to hide? Cosmetic dental veneers offer a wonderful way to cover flaws in your smile and give you a smile makeover. However, you may be wondering, "Does dental insurance cover veneers?" Here is what you need to know about cosmetic dental veneers and what type of dental insurance coverage is available for this procedure.
What Are Cosmetic Dental Veneers?
Veneers are typically made from porcelain or ceramic products to create a covering that fits over the front of the teeth. This is a permanent procedure, as it requires removal of some of the enamel on the teeth to make room for the thin shells that are bonded to the teeth. To design the veneers, impressions are taken of the teeth with a mold or through 3D imaging and a new smile is designed by a cosmetic dentist. The veneers are created in a dental lab, then bonded to the teeth.
Cosmetic veneers offer many benefits for improving a smile. Unlike other treatments that change the tooth alignment or shape to improve the appearance, veneers simply cover the flaws and immediately create a new smile. Veneers can typically be completed in less than two weeks – some dentists offer same-day veneers if they create the veneers on-site. Porcelain veneers can last 10-15 years before they need replacement. Some of the benefits of veneers include:
Instantly white teeth
Hide gaps in teeth
Hide crooked or chipped teeth
Porcelain veneers are more difficult to stain than natural teeth
Even, straight teeth
There is a reason that many people in Hollywood rely on veneers to create their big-screen smiles. Models, actors, celebrities and influencers often have smiles that are enhanced by veneers. Few people are born with naturally-beautiful teeth and even orthodontics does not create perfect smiles. While they are a wonderful option in cosmetic dentistry, porcelain veneers do have a hefty price tag for a full smile makeover, which is why many people wonder, "Does dental insurance cover veneers?"
Does Insurance Cover Veneers?
Most dental insurance plans do not cover cosmetic dental procedures. Whether it is teeth whitening or cosmetic bonding, many cosmetic dental services are not paid by insurance. In most cases, cosmetic veneers will not be covered by dental insurance plans, but there are some exceptions. In some cases, if the tooth structure is very damaged or irreparable and veneers could help medically improve the teeth, insurance may cover some of the costs. However, this is rare and not something that most people can count on.
You can discuss whether veneers may be a medical option for you with your dentist. If your dentist believes veneers could make a significant difference in your oral health, he may be able to make a case to your insurance company for coverage of the costs. It is worth asking your dentist or insurance provider if at least a portion of your veneers may be covered. Even if your insurance company picks up part of the bill for your veneers, you will likely have some out-of-pocket expenses for your new smile.

How Much Do Veneers Cost?
Dental veneers range in price depending on the dentist, material and preparation. The premium material for veneers is porcelain – it looks natural and is very stain resistant. Porcelain traditional veneers that include preparation of the tooth (enamel removal and etching) can cost anywhere from $1000-$2500 per veneer or tooth. While not every tooth needs a veneer, a full smile makeover can cost several thousand dollars or more.
Composite veneers can be much less expensive, ranging from about $300-$1500 per veneer or tooth. This may be an affordable option for some that still allows for customized veneers. Keep in mind that composite veneers may not last as long, usually about 5-7 years. There are low-cost veneers that are not customized and snap on to the teeth, but these do not have the same appearance and permanence as personalized dental veneers.
Paying Out-of-Pocket for Veneers
Most people pay out-of-pocket for cosmetic dental veneers. While the price tag can be steep, it can be a wonderful improvement. If dental flaws have made you feel self-conscious in social situations, veneers can boost your confidence and improve your appearance, making them worth the investment. Many dental offices offer payment plans or financing for porcelain veneers that can make this procedure affordable. One of the popular financing options is CareCredit, which is available at many dental offices.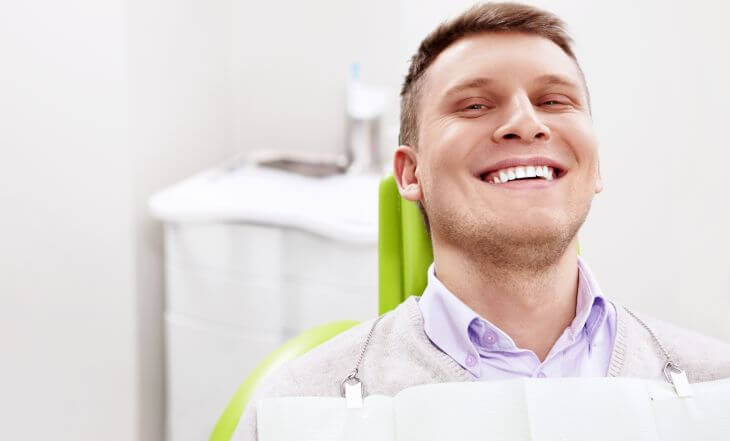 Does insurance cover veneers? In most instances it does not. But that does not mean they are unattainable if you desire a new appearance for your smile. Talk to your cosmetic dentist about your options. You may be able to have some of the cost of veneers covered or use financing to make your new smile affordable.
Frequently Asked Questions
What is considered medically necessary for veneers?
Medically necessary veneers are typically used to restore teeth that have been damaged by trauma, decay, or congenital defects. In these cases, the veneers are used to restore function as well as aesthetics.
Can I finance the cost of veneers?
Yes, many dental practices offer financing options to help patients pay for veneers over time. Some financing options include payment plans or dental credit cards that offer low or no interest rates for a certain period of time.
How long do veneers last?
Veneers can last anywhere from 7 to 20 years, depending on the type of veneer and how well they are cared for. Good oral hygiene, including regular brushing and flossing, can help prolong the life of veneers.
Was this article helpful?
The information provided on this website, including text, graphics, images, and other materials, is intended solely for informational purposes and should not be used as a substitute for professional medical advice, diagnosis, or treatment.