Top Dental SEO Marketing Tips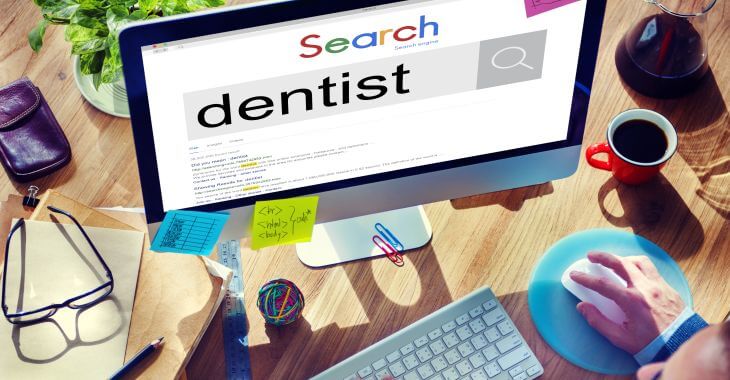 Search engine optimization, or SEO, is a vital aspect of digital marketing for dentists. Most individuals looking for dental services will start their research online – using the right dental SEO marketing techniques can ensure potential patients connect to your dental practice.
SEO for dentists has the same elements as most digital marketing for local businesses. Dental practices want to ensure that when individuals are looking for dental services they offer by searching on Google, Bing or other search engines, their business is listed on the first search page. Some keywords include:
Geographic information – cities, state and other location information
Types of dental services offered
Insurance and financing accepted
Patient demographics
The goal with local SEO for dentists is to ensure when potential patients are searching online for a dentist in your area that they find your practice. To accomplish this, you want to make sure your business and website are using the best SEO marketing for dentists.
Improving Dental SEO for Your Website
Your dental website is your online billboard. Not only is it where patients can learn more about your practice and the services you provide, it serves as a marketing tool. The key is ensuring your website has the right dental SEO tools in place to be found by search engines.
The best ways to improve dental SEO start with your website. While there are many ways to advertise online, basic SEO marketing for dentists begins with a dental website with comprehensive content that will aid in connecting new patients to your practice. The following are tips for improving your dental SEO.
Keywords
Keywords are the nuts and bolts of SEO for dentists. When someone is searching for a cosmetic, implant, pediatric or other type of dentist in your area, those words need to be on your website. Search engines are looking for websites that contain the words typed into the search bar.
Analytics
Knowing what keywords people are using to find specific types of dentists is important. SEO analytics can give you the top keywords used, which can help you add content to your website that contains those topics.
Content
When discussing SEO marketing for dentists, website content is key. The web pages on your website are what draw attention. Well-written, informative and keyword-rich content is vital. The more pages you have dedicated to your dental services, the larger reach you have to potential patients.
Backlinks
One of the most effective ways to draw people to your dental website is with backlinks. These are links on other websites that connect to your dental website. This can be accomplished by having your profile on dental directory websites like Find Local with backlinks to improve your dental SEO.
Blogs
Blogs are an important part of your dental SEO efforts. Not only do blogs provide information about your dental services, but they add new content to your website. New content is a key component search engines look for when listing top dentists in your area for local dental searches.
Digital SEO Marketing for Dentists
To improve your SEO for your dental website and practice, you need experts on your side to ensure your business is "seen" by search engines online. Most dental practice owners are busy running their business and serving their patients, which is why you need dental SEO marketing experts managing your website.
The world of digital marketing is constantly changing. To keep up with the newest algorithms used by Google and other search engines, it is important to have a marketing company that is updating your website content, blogs and backlinks to ensure your dental practice is keeping up with the latest SEO techniques.
When you use Find Local for your digital marketing and website management, you will have experts on your side. We are experts on local SEO for dentists, as well as many other medical professionals. One of the benefits is that your practice will be featured on the Find Local Dentists Directory with a backlink to your website.
Grow Your Dental Practice with SEO Marketing
Long gone are the days of expensive Yellow Pages advertising for dentists. Digital and SEO marketing for dentists are the best ways to connect with local residents that are looking for the services you offer. By using the right content, SEO tools and digital marketing team, you can increase your website traffic.


Using SEO marketing tools can bring your dental practice to the top of the search page. When you have the right dental SEO tools in place, you can focus on serving your patients and growing your practice.
Contact us at Find Local to learn more about adding your profile and backlink on the Find Local Dentist Directory. We can help boost your dental SEO with a cost-effective listing on our directory.
Was this article helpful?
The information provided on this website, including text, graphics, images, and other materials, is intended solely for informational purposes and should not be used as a substitute for professional medical advice, diagnosis, or treatment.