Effective Digital Marketing for Dentists
Published on: December 11, 2022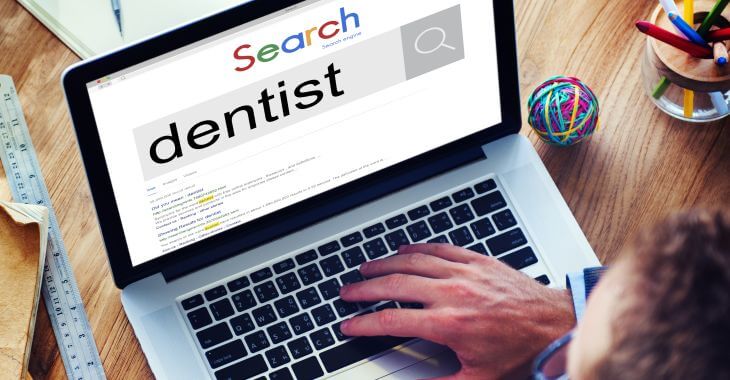 When it is time to find a new dentist, more and more people are turning to their digital devices to find a provider. Dental practices that are looking to expand their patient list and revenue want to connect with these individuals, which is possible through effective digital marketing for dentists.
Long gone are the days of spending thousands of dollars for a Yellow Pages advertisement to find new patients for dental practices. Digital dental marketing is a more cost-efficient and effective way to find new patients, which has many advantages over conventional advertising.
Digital Marketing Basics
For those new to digital marketing, there are some basic concepts that are important to any online advertising campaign. The goal is to make it easy for potential patients to find your dental practice when they are searching for dental services in your area.
Search engines like Google and Bing are the gateways to finding anything on the internet. There are thousands of dental practices throughout the country and possibly dozens within a few miles of yours. The goal is to be within the first few dentists that appear during a dental search online.
Search engine optimization, or SEO, is how businesses are found online. Having a dental website that has the right SEO strategies in place is the cornerstone of effective digital marketing for dentists.
Websites for Dentists
Without a website, it is unlikely your practice will be on the first page of a dentist search in your area. This is a beacon to search engines – as the internet bots search the world wide web for the search terms entered, you need digital data available for them to find.
Websites are great for many reasons but are absolutely vital for effective digital dental marketing. Not only do they provide information for patients like hours, directions and services, they are filled with words and images that the search engines need to connect dentists to new patients.
Entire books have been written on how to create an effective website, but there are some basics you should know. The following factors are crucial to include in your website to achieve the best results in your digital marketing campaign:
Geographic information – you want patients searching for dentists in your city and surrounding communities to find your practice.
Services – pages detailing the different services you provide help increase traffic to your website.
Keyword optimization – including terms in your content that people usually use to search for dentists.
Add new content – search engines look for websites that are constantly adding new content, such as blogs.
A website designer and digital marketing company can help ensure your website has the elements needed to be found on the internet. It is also important that it looks professional and is easy for potential patients to navigate.

Digital Marketing Strategies
Once you have a solid SEO-based website, it is important to have as much of a digital presence as possible. Linking social media accounts, joining business directories and using paid digital advertising are all part of effective digital marketing for dentists. Some of the elements to include:
Stay active on social media. You want to have more than an account on social media platforms. It is important to interact with followers and increase your exposure.
Create business profiles. Add a profile on business directories like Google and industry directories like Find Local Digital Directory.
Add new content regularly to your website. The easiest way to add new content is with a blog page that has new blogs added every month.
Links to your website. Your social media accounts and directory listings all should have links to your website.
Paid digital advertising. Pay-per-click and other forms of digital advertising can offer a high return on investment and improve your online presence.
Digital marketing can be extremely effective for dentists, but it does require extensive knowledge to get the best results. Most dentists and dental practice managers do not have the time or experience to execute a digital marketing campaign, which is why many hire a digital marketing expert.
Digital Marketing Companies for Dentists
When hiring a digital marketing company to handle your digital dental marketing, you need to choose carefully. It is vital to work with a company that understands the dental industry and has documented success promoting dental practices.
There are many digital marketing companies to choose from but not all have the same experience when it comes to dental marketing. Make sure to vet your company fully and the extent of expertise they have working with dental practices.
Digital marketing for dentists can target the specific audience and patients you want for your practice. Do not fall behind the times – start your digital dental marketing campaign right away to reach the most potential patients in your area.
Was this article helpful?
The information provided on this website, including text, graphics, images, and other materials, is intended solely for informational purposes and should not be used as a substitute for professional medical advice, diagnosis, or treatment.